100% Accessible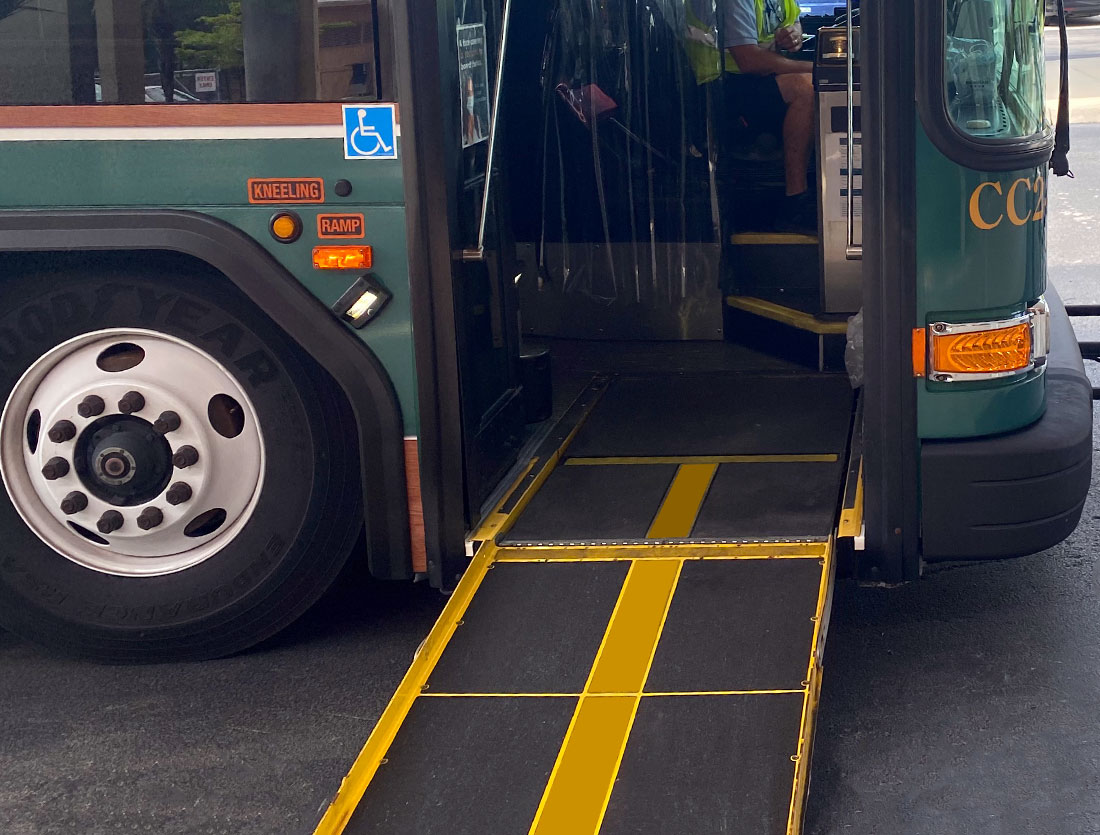 All of CAT's bus fleet is 100% accessible with bus lifts or ramps for people who use mobility devices: wheelchairs, scooters, walkers, etc. All of the buses have securement systems to secure passengers' mobility devices. The bus operator will assist you with mobility device securements as requested.
When the bus comes to a stop, the driver will have it "kneel," for people who have difficulty with the first step up into the bus. When a bus "kneels," the first step lowers several inches towards the ground. Then a ramp is extended through the front door which comes to a rest on the ground. If you would like to use the kneeling feature, simply ask the bus operator to make the bus kneel, then board as usual.
Seating located nearest to the front door is designed and designated for customers with mobility devices to provide easy access for people with disabilities. The seats in the front area of the bus are designed to fold up to accommodate a mobility device. There are straps mounted to the floor that the driver will secure to the device. These securements should be used at all times with a mobility device.
In addition to onboard accessibility, CAT is continuously making efforts to improve bus stops with ADA accessible boarding and
alighting pad.