CAT's Beach Bus is Running for the season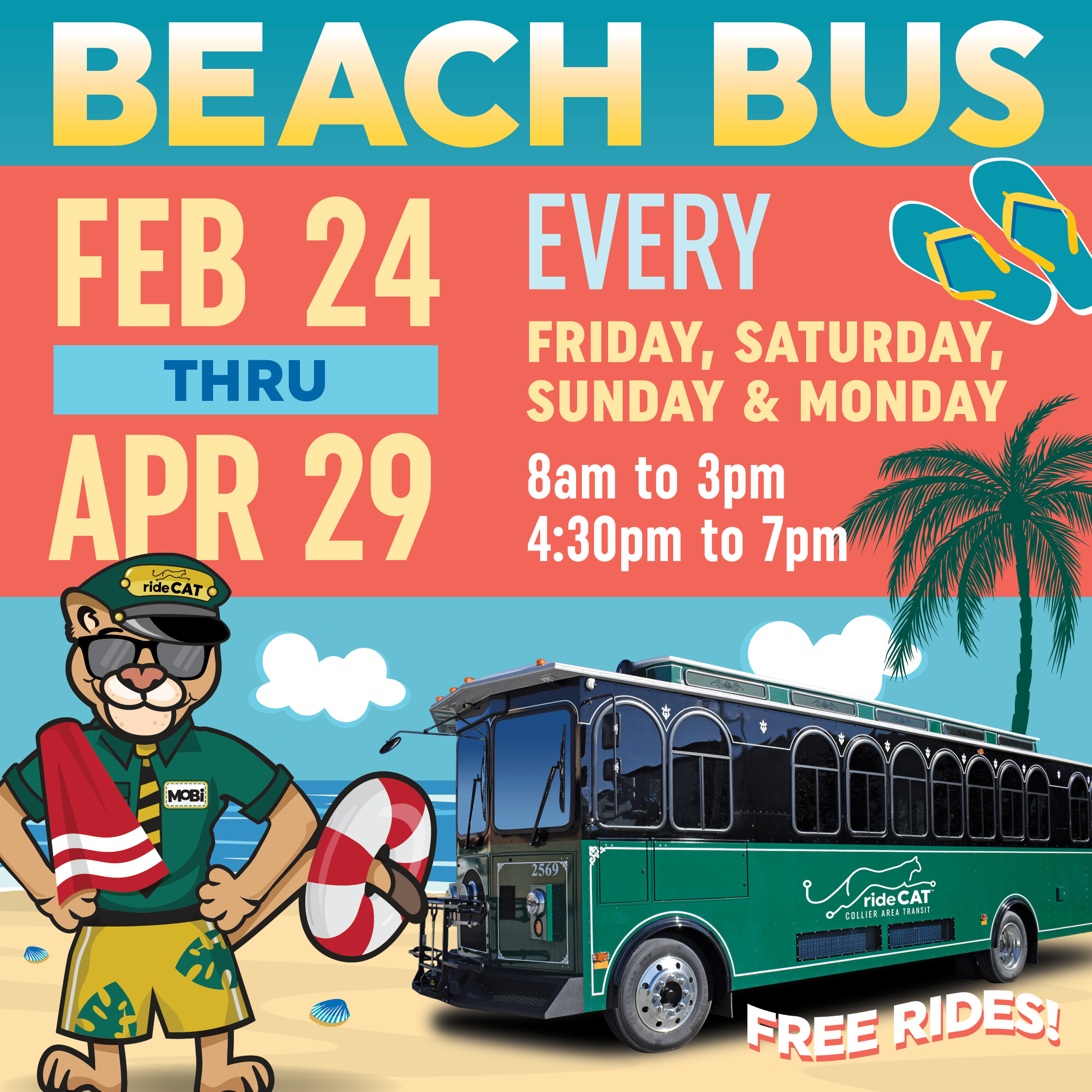 After a year's hiatus, Collier Area Transit's (CAT) Beach Bus is back for the season with a new, realigned route that will shuttle passengers from the Conner Park Parking Lot on Bluebill Avenue to Delnor-Wiggins Pass State Park and to Vanderbilt Beach, Starting Monday, February 20th through April 29, 2023, every Friday, Saturday, Sunday and Monday. The Beach Bus service will consist of a free trolley traveling on Vanderbilt Drive from Vanderbilt Beach to Delnor-Wiggins Pass State Park stopping at Conner Park, to pick up beachgoers. The Beach Bus will no longer be offering Flag-Down service due to a multitude of construction projects along the route that could cause safety issues.
The Beach Bus will operate from 8:00 AM to 3:00 PM, then again from 4:30 PM to 7:00 PM. The FREE service will be offered Fridays through Mondays with a 30-40 minute frequency. Catch a FREE ride every weekend on CAT's Beach Bus and view in real-time the Beach Bus's location on the rideCAT app by viewing Route 29 or by viewing the real-time route information located on rideCAT.com.